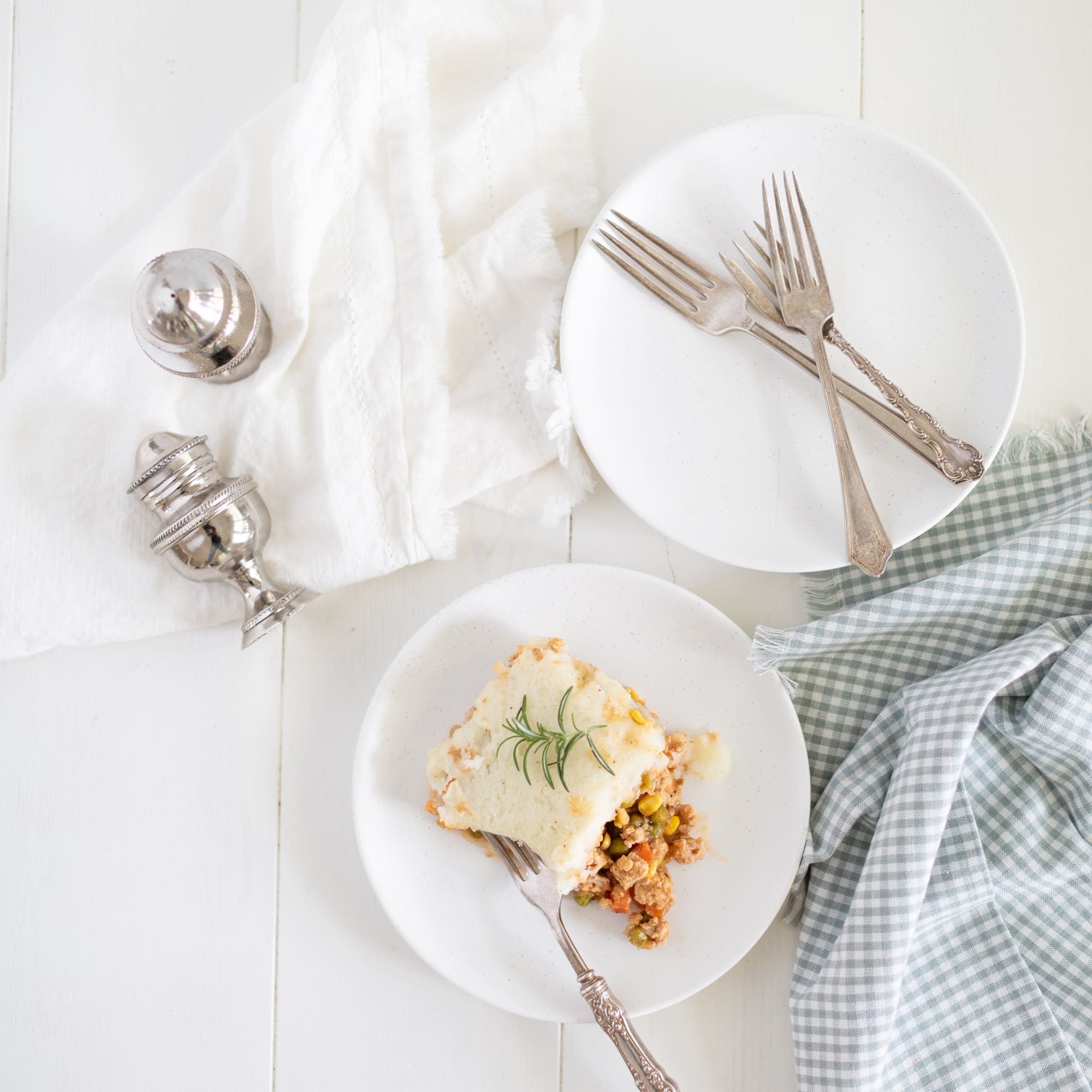 Our frozen mixed vegetables consisted of peas, corn and carrots, but this can be flexible depending on the type of mixed vegetables you purchase. We suggest adding a cup of frozen corn to this if your frozen veggies don't have corn mixed in.
Not Yet a
Member?
Click the button below to unlock this recipe and thousands more!
Meet Fraîche Table, the dietitian-designed meal plan that makes it easy to put delicious, healthy meals on the table.
Start Free Trial
Learn More
Nutrition Information
Calories
666.75
per serving
Protein
45.05g
per serving
Sodium
1224.25mg
per serving