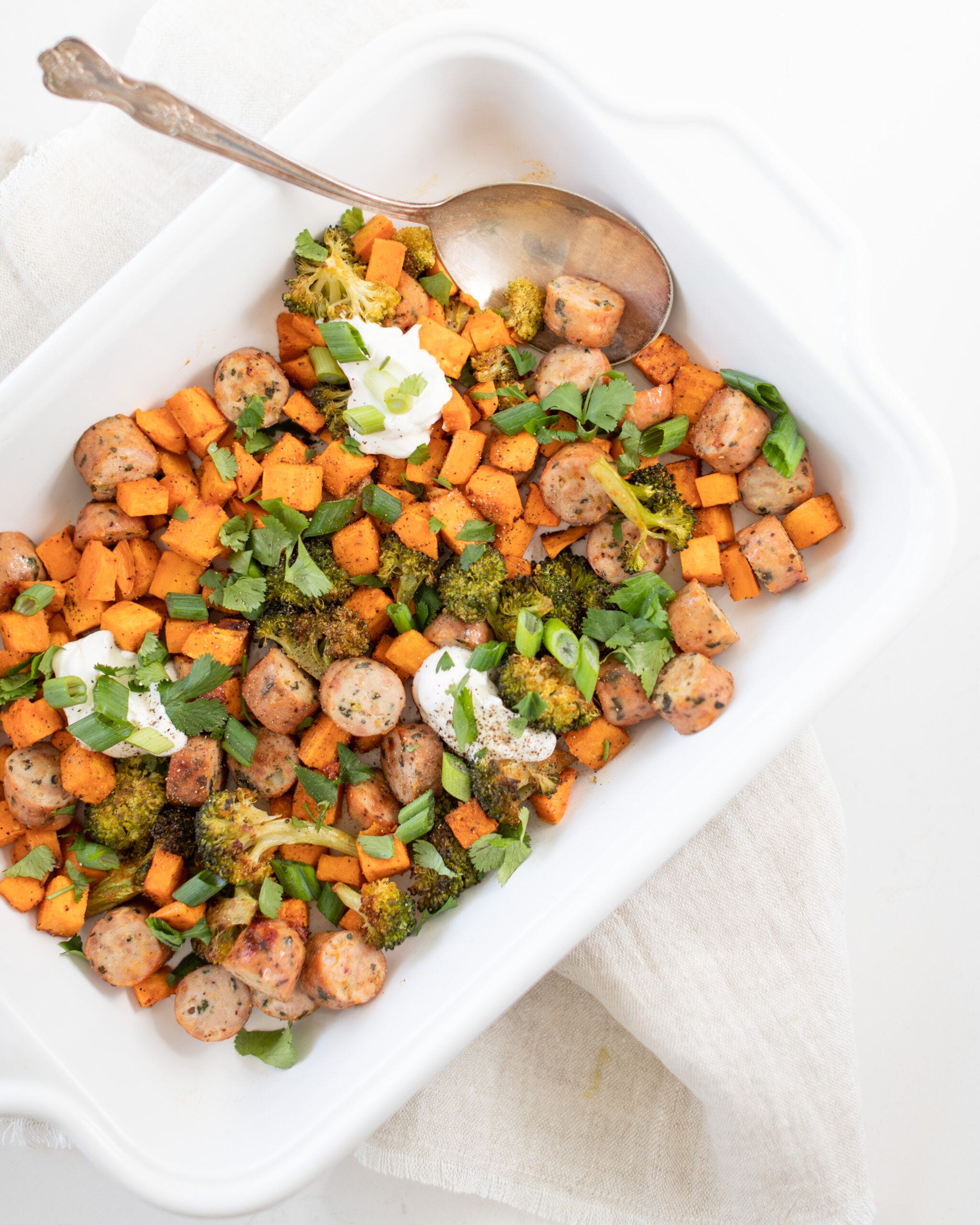 dinner
Sheetpan Chicken Sausage Dinner
Looking for an easy recipe to throw together in minutes? You've found it! With only a few simple ingredients and a baking sheet on hand, this Sheetpan Chicken Sausage dinner is an easy answer to "what's for dinner?". Feel free to add in extra veggies if you wish!
Not Yet a
Member?
Click the button below to unlock this recipe and thousands more!
Meet Fraîche Table, the dietitian-designed meal plan that makes it easy to put delicious, healthy meals on the table.
Start Free Trial
Learn More
Nutrition Information
Protein
16.2g
per serving
Sodium
944.9mg
per serving