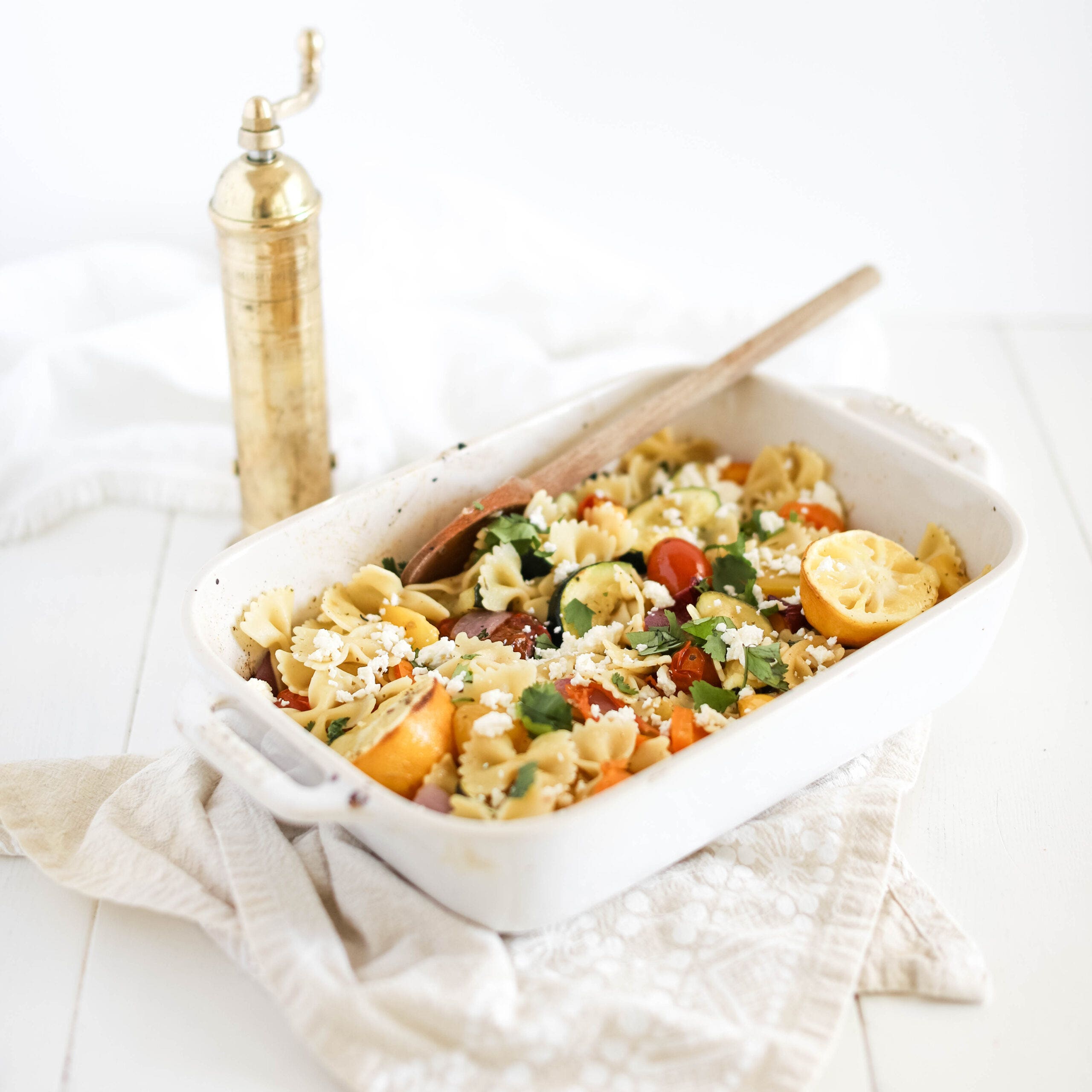 dinner
Roasted Veggie Pasta
If you are an olive lover, they are delicious added to this pasta! Be sure to cut your vegetables into bite-size pieces.
Start your free trial to view this recipe.
You'll get access to our full library of dietitian made meals.
Start Free Trial
INGREDIENTS
.5

sweet bell pepper(s), diced

.5

zucchini(s), cut into half moons

.25

red onion(s), thinly sliced

2

garlic clove(s), minced

1

Tablespoon

Italian seasoning

2

Tablespoon

parsley, roughly chopped

Salt & pepper, to taste
Plant-Based Option
Use vegan feta.
Gluten Free Option
Use GF noodles.
INSTRUCTIONS
1.
Preheat the oven to 425 F and lightly grease a baking dish.
2.
In a large bowl, toss the bell pepper, zucchini, cherry tomatoes, and red onion with the garlic, feta, olive oil, and Italian seasoning. Transfer to the baking dish and evenly distribute the mixture. Add the halved lemon and bake for 20-25 minutes.
3.
Bring a large pot of salted water to a boil and cook the noodles. Reserve 1 cup of pasta water before draining the pasta. Add the cooked noodles to the baking dish with the roasted vegetables, squeeze the roasted lemon overtop, add the parsley, and season with salt and pepper to taste. Add a bit of the reserved pasta water to loosen the pasta if needed before serving.
Nutrition Information
Protein
17.3g
per serving