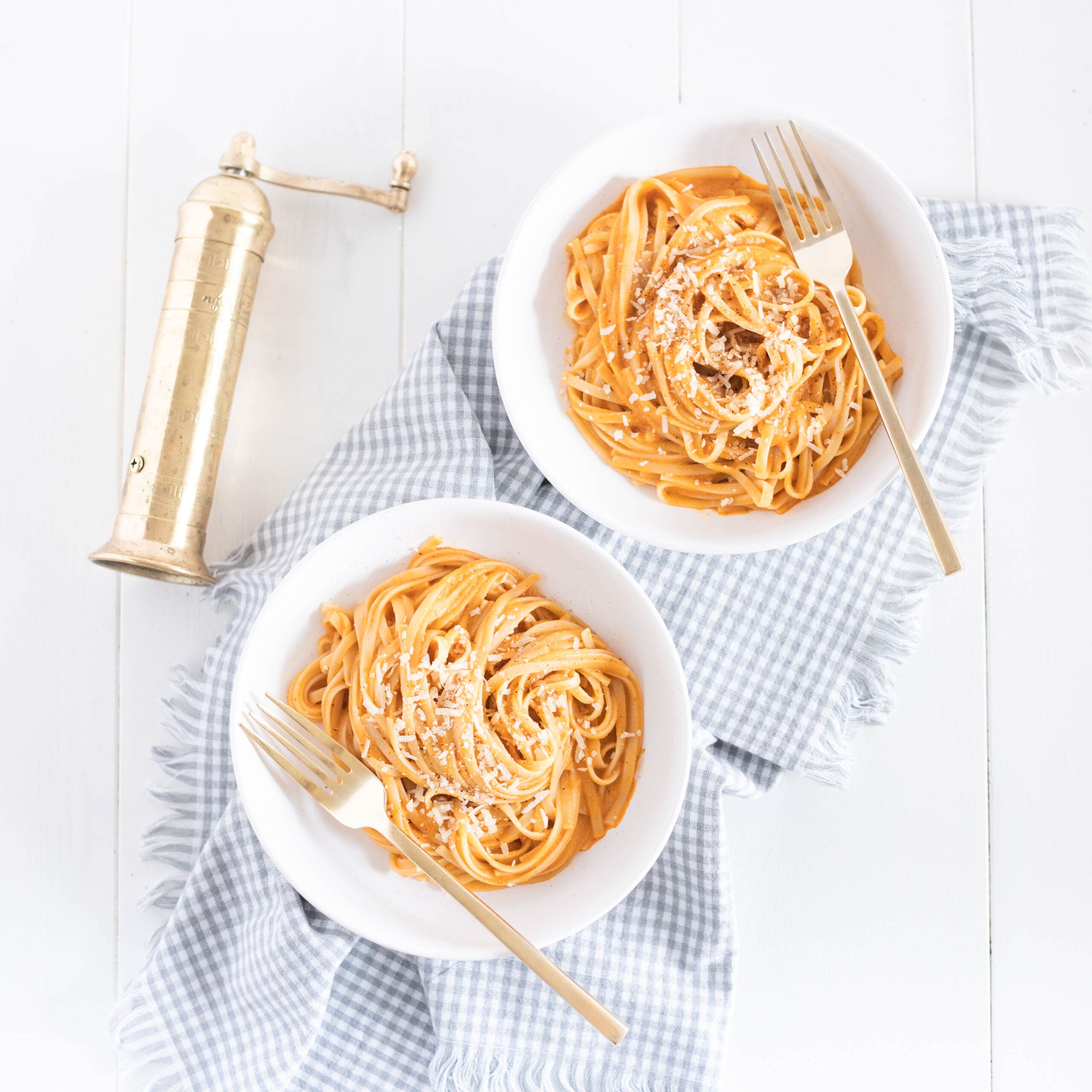 dinner
Roasted Red Pepper Pasta
This pasta pairs well with a light salad and a side of red chili flakes should you wish to add some heat. Try your hand at making the cashew cream from scratch!
Start your free trial to view this recipe.
You'll get access to our full library of dietitian made meals.
Start Free Trial
INGREDIENTS
1

red bell pepper(s), cut into quarters & seeds removed

.5

yellow onion(s), quartered

2

garlic clove(s), minced

.25

Teaspoon

Italian seasoning

1

Teaspoon

red wine vinegar

Salt & pepper, to taste

Parmesan, grated (to serve)
Gluten Free Option
Use GF fettuccine noodles.
INSTRUCTIONS
1.
Preheat the oven to 425 F and line a baking sheet with parchment paper.
2.
Toss the bell pepper, onion, and garlic with the olive oil and the Italian seasoning. Evenly distribute on the prepared baking sheet and bake 20-25 minutes until the vegetables are tender.
3.
Bring a large pot of salted water to a boil. Cook the noodles until al dente, saving the pasta water.
4.
Blend the roasted vegetables with the cream, red wine vinegar, and stock. Add salt & pepper to taste. Transfer to a frying pan or to the pot with the noodles and toss. Thin with a little bit of pasta water if needed. Garnish with the parmesan and serve!
Nutrition Information
Protein
14.7g
per serving
Sodium
161.4mg
per serving