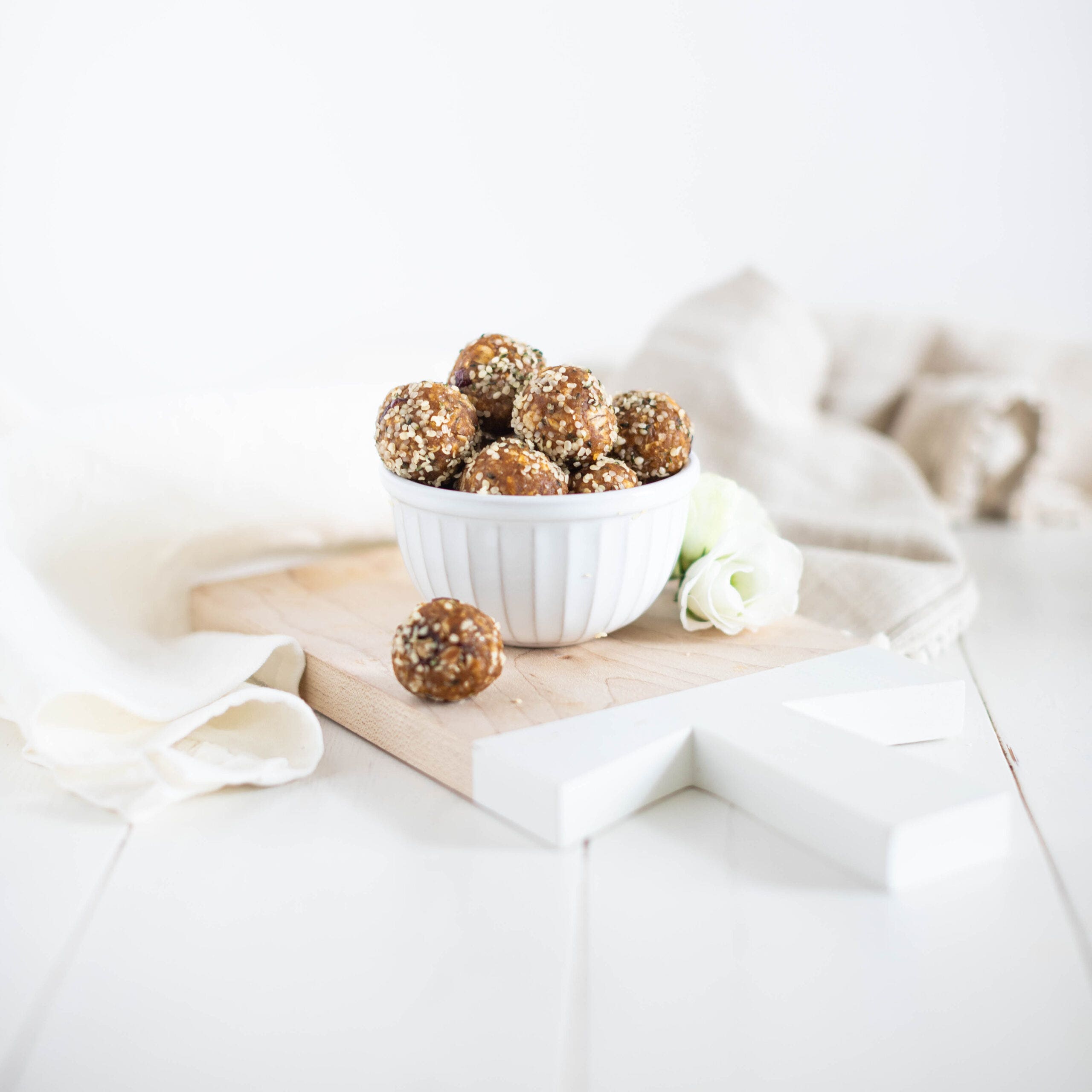 breakfast, snack
Pumpkin Pie Energy Bites
Meet your new favourite fall breakfast! Not only do these pumpkin energy bites make a delicious breakfast, but any extras are a great (and healthy) on-the-go snack. We have tried these with almond butter and peanut butter and both are delicious! Enjoy with a fruit salad if desired. Please note that the nutrition information is calculated per bite.
Start your free trial to view this recipe.
You'll get access to our full library of dietitian made meals.
Start Free Trial
INGREDIENTS
.5

Cup

smooth natural peanut butter

.5

Teaspoon

pumpkin pie spice

.25

Cup

dried cranberries
Nut-Free Option
Substitute the peanut butter with a nut-free butter or seed butter.
Gluten Free Option
Use GF oats and ensure your pumpkin pie spice is GF.
INSTRUCTIONS
1.
In a large bowl, mix together all of the ingredients. With slightly wet hands, take around 1 tablespoon of the mixture and roll it into a ball. Place the ball on a baking sheet (with parchment if desired). Repeat with the rest of the mixture.
2.
Place the balls on the baking sheet in the fridge for 1-2 hours until chilled. Transfer into an airtight container until ready to eat!