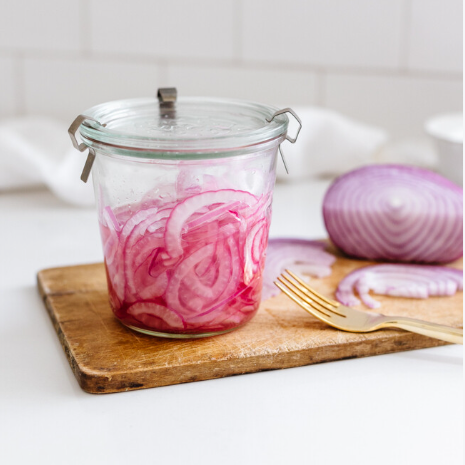 staple
Pickled Red Onions
These are such a flavourful condiment and you will almost always find a jar in our fridge!
Start your free trial to view this recipe.
You'll get access to our full library of dietitian made meals.
Start Free Trial
INGREDIENTS
0.5

red onion(s), thinly sliced
INSTRUCTIONS
1.
In a medium plastic or glass bowl combine the vinegar, sugar and salt. Stir to combine, until the sugar and salt dissolve.
2.
Add the red onion, stir to combine, and transfer to a container with a lid and store in the fridge until ready to use. Store in the refrigerator for up to 2 weeks.