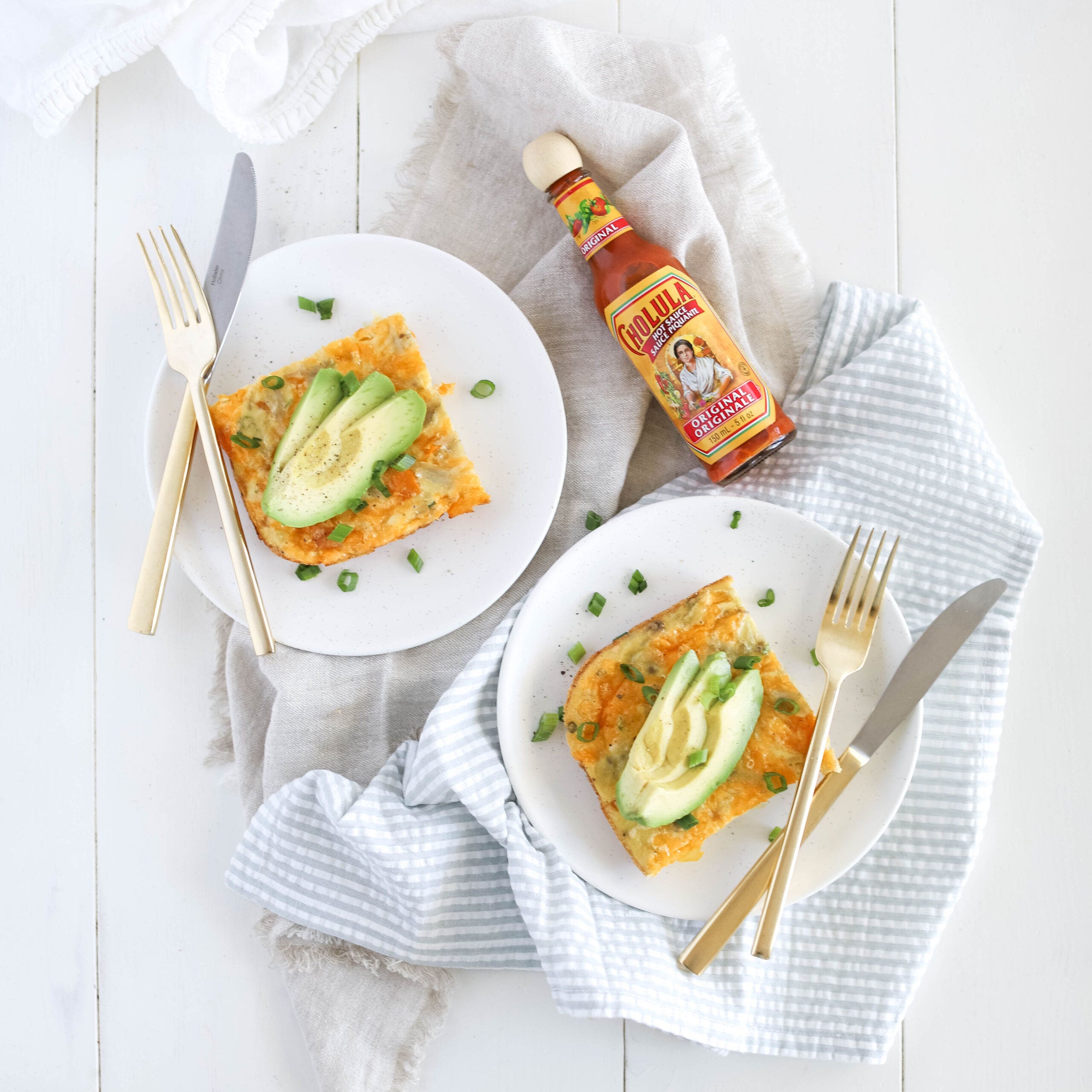 breakfast
Morning Saver Breakfast Casserole
This make-ahead breakfast casserole is a total morning life saver! Full of hearty eggs, hearty shredded potatoes, and vibrant veggies, it's the perfect start to your day.
Start your free trial to view this recipe.
You'll get access to our full library of dietitian made meals.
Start Free Trial
INGREDIENTS
.5

Cup

10% cream (optional)

.5

lbs

russet potato(es), grated

1

sweet bell pepper(s), diced

2

green onion(s), thinly sliced

1

Cup

shredded cheddar cheese, divided

Hot sauce, to serve
Plant-Based Option
See any of the tofu scrambles in the recipe bank!
INSTRUCTIONS
1.
Preheat the oven to 350 F and grease a 9×13" baking dish.
2.
Whisk together the eggs and cream and set aside. Peel and grate the russet potatoes. Sprinkle the salt on top. Squeeze out all excess liquid.
3.
Heat a large pan or skillet on medium heat, with 1 tablespoon of oil. Add the shredded russet potatoes and distribute evenly in a layer along bottom of pan. Let sit undisturbed for 2 minutes, until a light golden brown. Flip and do the same with the other side for another 2 minutes then remove from heat.
4.
Mix together the shredded potatoes, eggs, bell pepper, green onions, pepper, and approximately half the cheddar cheese. Pour in the prepared baking dish and top with the remaining cheese.
5.
Bake for 40-45 minutes or until set in the centre. Slice into 4 equal slices and store in an airtight container in the fridge.
Nutrition Information
Protein
13.6g
per serving
Sodium
588.2mg
per serving