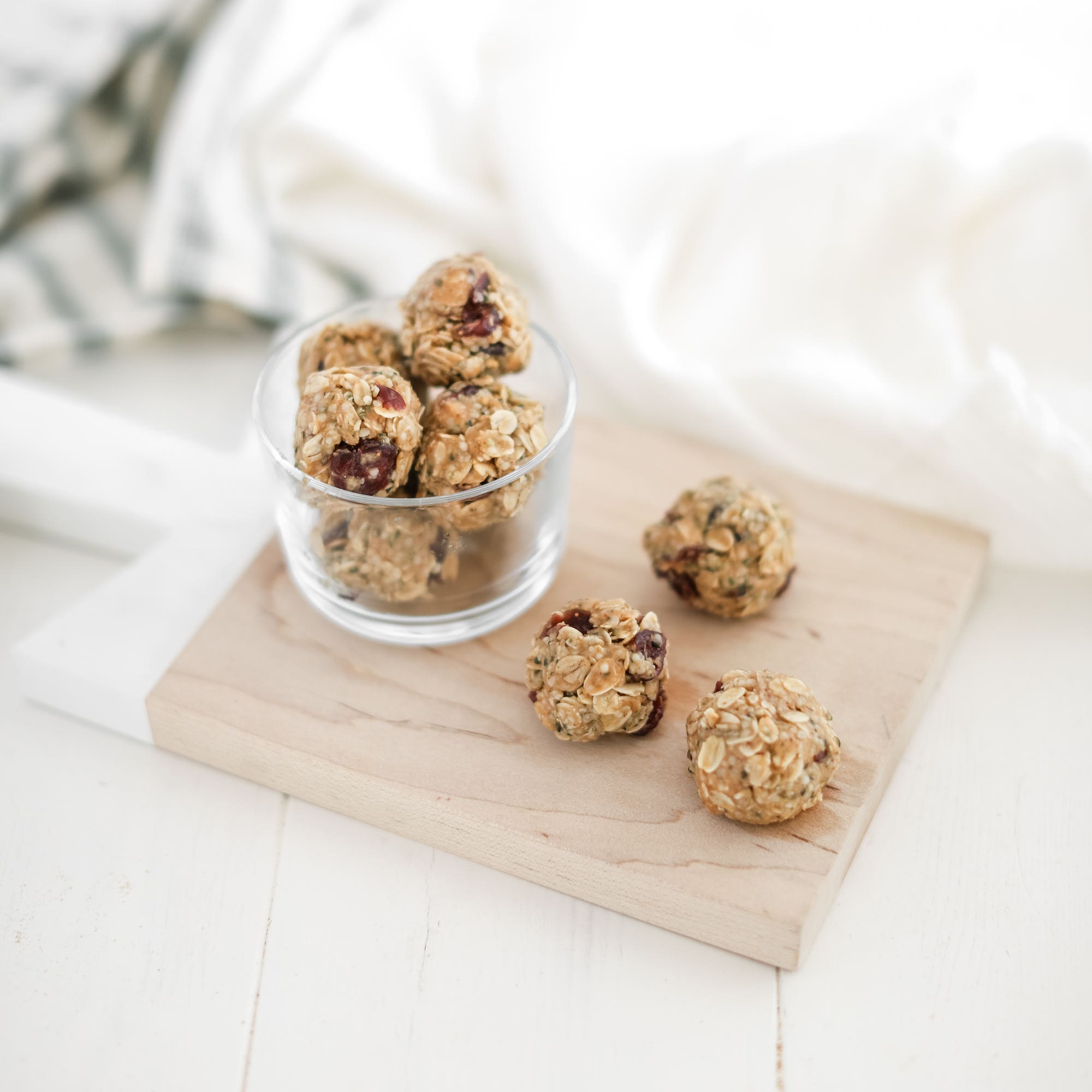 breakfast
Peanut Butter & Cranberry Energy Balls
These energy balls are quick and easy to make. Plus, they're great for breakfast on the go! Serve with a fruit salad.
Not Yet a
Member?
Click the button below to unlock this recipe and thousands more!
Meet Fraîche Table, the dietitian-designed meal plan that makes it easy to put delicious, healthy meals on the table.
Start Free Trial
Learn More