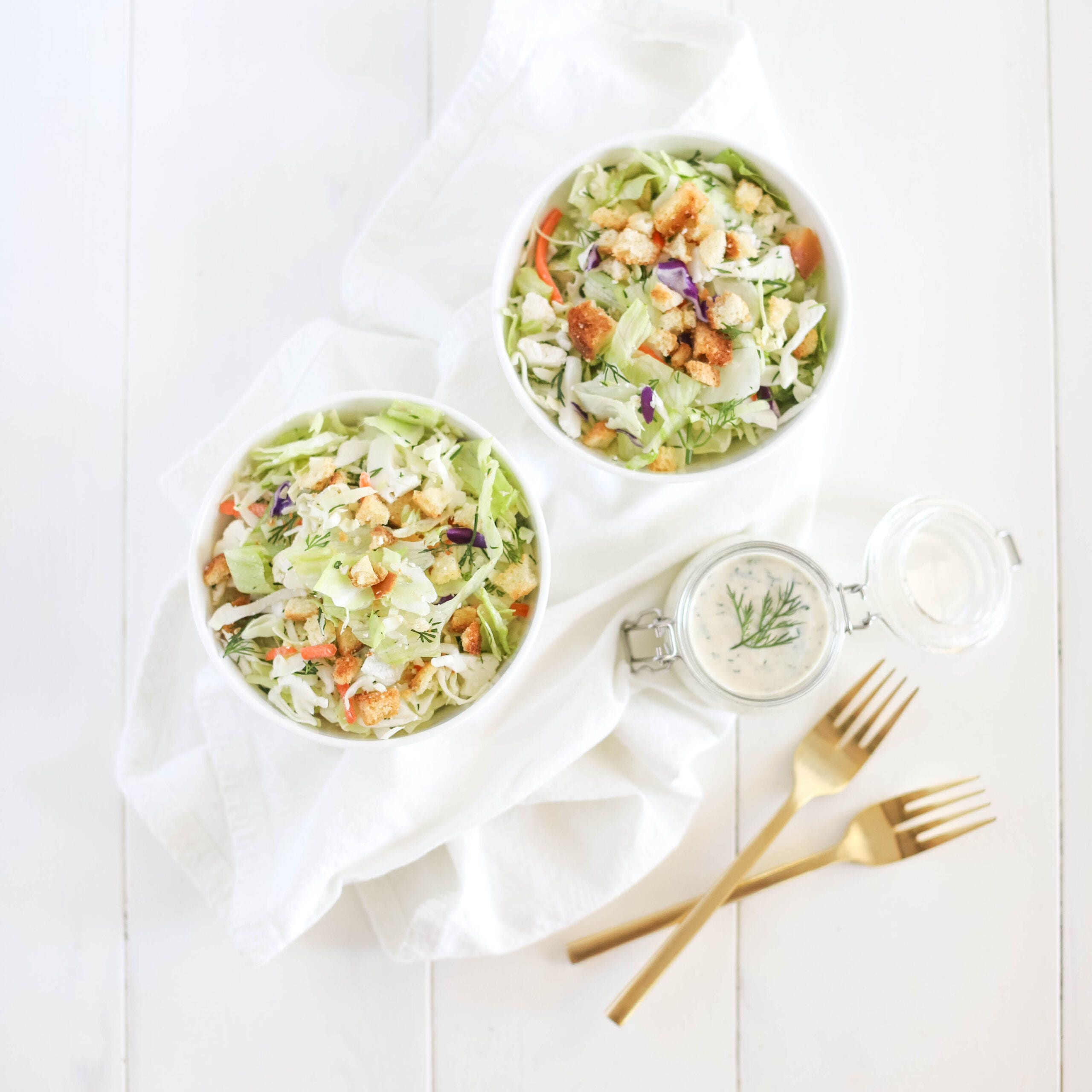 This Dill Pickle Salad is our take on a popular salad that a lot of people have fallen in love with! If you're a pickle lover this is the salad for you. We recommend leaving the croutons off until ready to eat.
Start your free trial to view this recipe.
You'll get access to our full library of dietitian made meals.
Start Free Trial
INGREDIENTS
For the Salad:

.75

head(s) iceburg lettuce, shredded

1

Cup

cauliflower florets, finely chopped

2

Tablespoon

dill, roughly chopped

For the Dressing:

.25

Cup

plain Greek yogurt

2

Tablespoon

pickle juice, (or to taste)

1.5

Teaspoon

garlic powder

1.5

Teaspoon

onion powder

1

Tablespoon

dill, roughly chopped

1

dill pickles (optional), finely diced

pepper, to taste
Plant-Based Option
Use vegan feta, mayonnaise, and yogurt.
Gluten Free Option
Use GF croutons.
INSTRUCTIONS
1.
Toss together the coleslaw mix, kale, cauliflower, feta, and dill.
2.
Whisk together the dressing ingredients and place in an airtight container in the fridge until ready to use.
3.
When ready to eat, top the salad with the crushed croutons and dressing.
Nutrition Information
Sodium
281.9mg
per serving