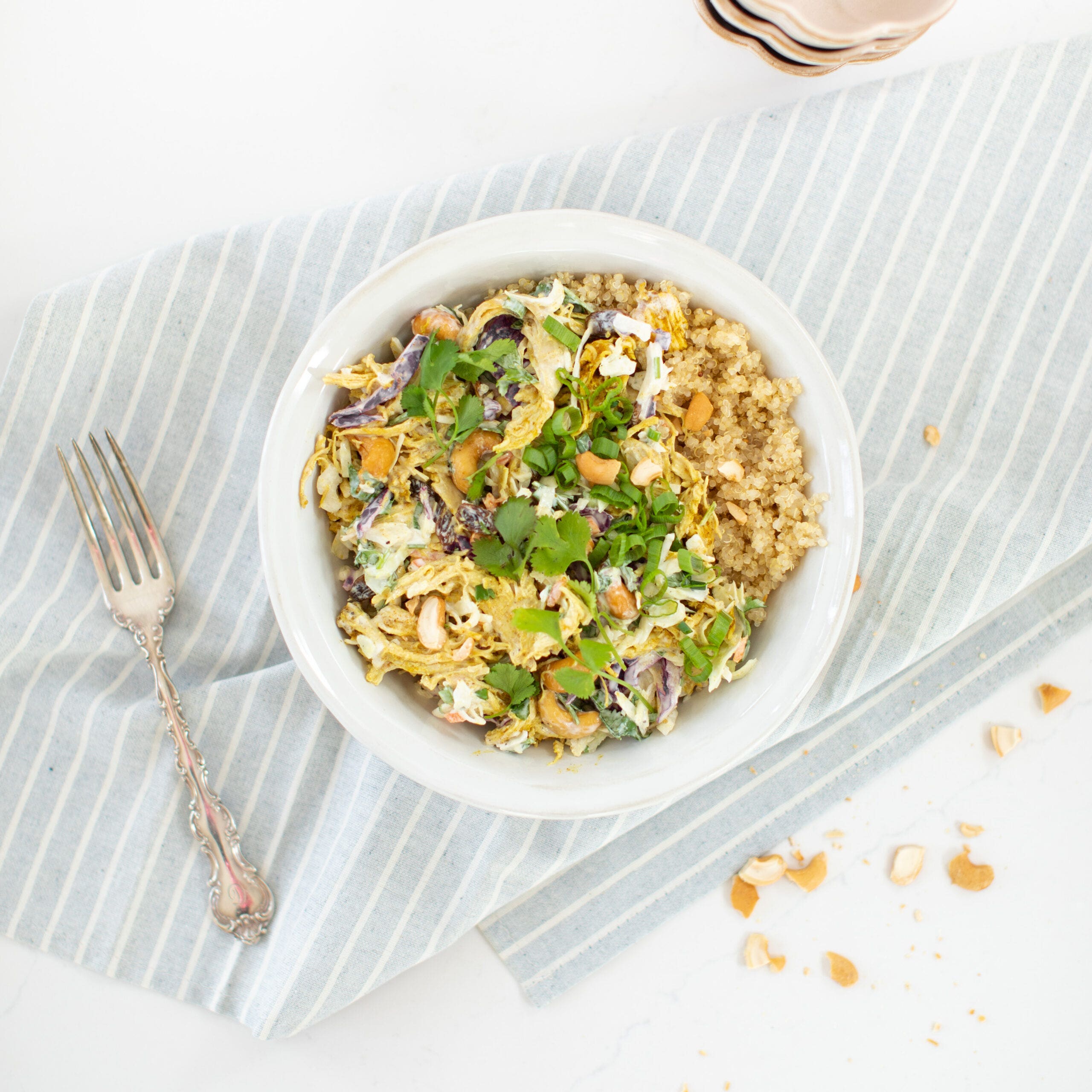 lunch
Curry Chicken Quinoa Salad
Get ready to spice up your salad game with this delicious and nutritious Curry Chicken Quinoa Salad. Perfect for a quick and easy lunch, this salad is packed with protein and fibre to help you conquer your afternoon. Try it out and let your taste buds dance with this symphony of flavours!
Not Yet a
Member?
Click the button below to unlock this recipe and thousands more!
Meet Fraîche Table, the dietitian-designed meal plan that makes it easy to put delicious, healthy meals on the table.
Start Free Trial
Learn More
Nutrition Information
Protein
41.2g
per serving
Sodium
223.9mg
per serving