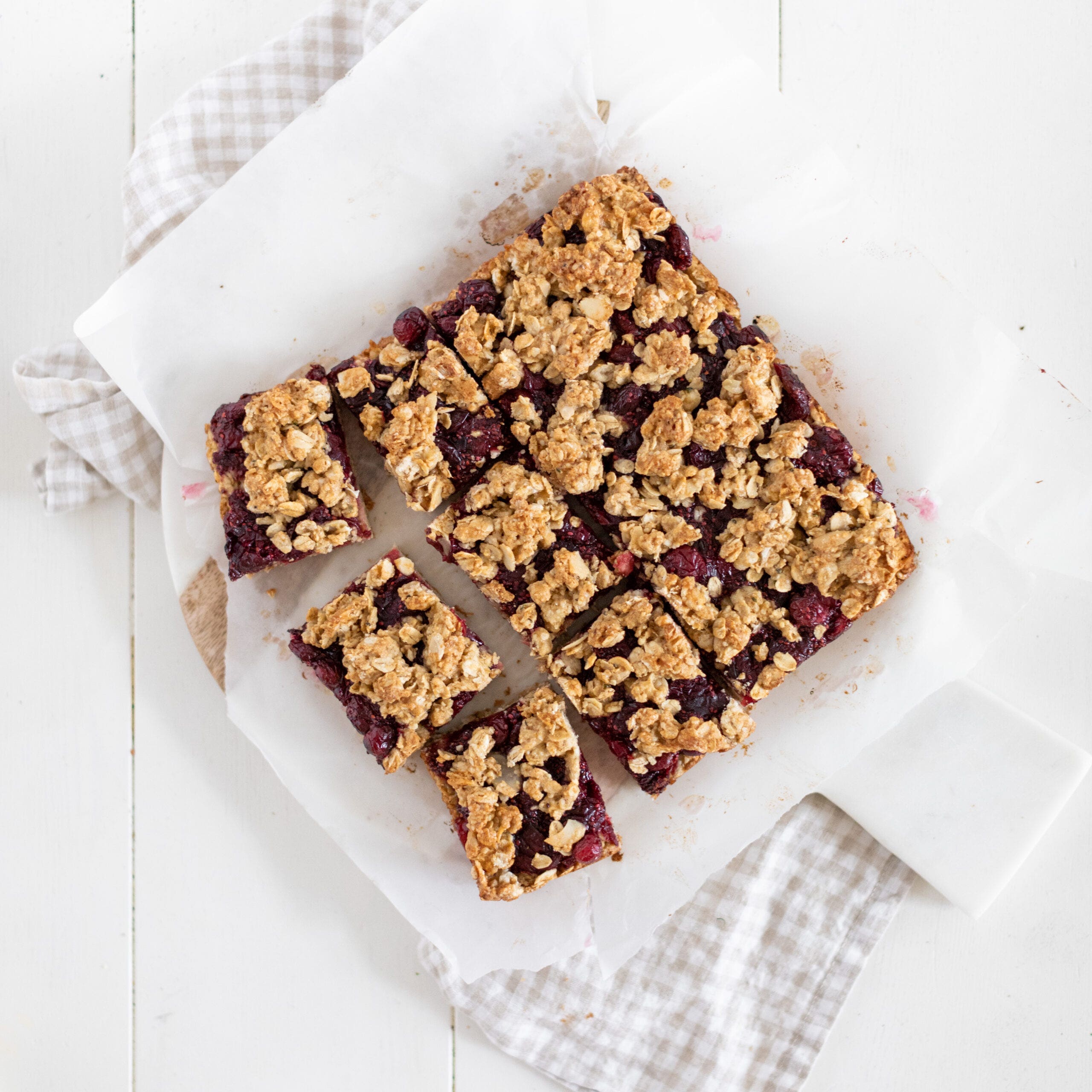 breakfast
Cranberry Crumble Bars
These bars are a little tart from the cranberries, if you like things a little sweeter double the maple syrup in the cranberry mixture. P.S. this is a great recipe to save and serve as a dessert if you're entertaining. Serve them warmed up with a little bit of ice cream or whip cream!
Start your free trial to view this recipe.
You'll get access to our full library of dietitian made meals.
Start Free Trial
INGREDIENTS
For the Cranberry Mixture:

2

Cup

cranberries (fresh or frozen)

2

Tablespoon

maple syrup, or more to taste

.25

Cup

orange(s), zested

For the Oat Mixture:

.5

Teaspoon

baking powder
Plant-Based Option
Substitute the eggs with a flax egg and use vegan butter or coconut oil.
Gluten Free Option
Use 1:1 all-purpose GF flour and GF oats.
INSTRUCTIONS
1.
Preheat the oven to 350 F and line an 8×8" baking pan with parchment paper.
2.
In a small pot over medium heat stir together the cranberries, maple syrup, chia seeds, and orange zest. Bring to a simmer for 10-15 minutes until the cranberries pop. Gently mash until the mixture resembles a jam like texture.
3.
In a large bowl, stir together the flour, oats, almonds, hemp hearts, baking powder, brown sugar, melted butter, eggs, and vanilla. Mix until combined.
4.
Add 2/3 of the mixture to the prepared baking pan and press down firmly to create your base. Top with the cranberry mixture and crumble the remaining oat mixture evenly on top. Bake for 20-30 minutes until golden. Let cool completely before cutting into squares, store in the fridge in an airtight container.
Nutrition Information
Protein
14.7g
per serving
Sodium
49.6mg
per serving