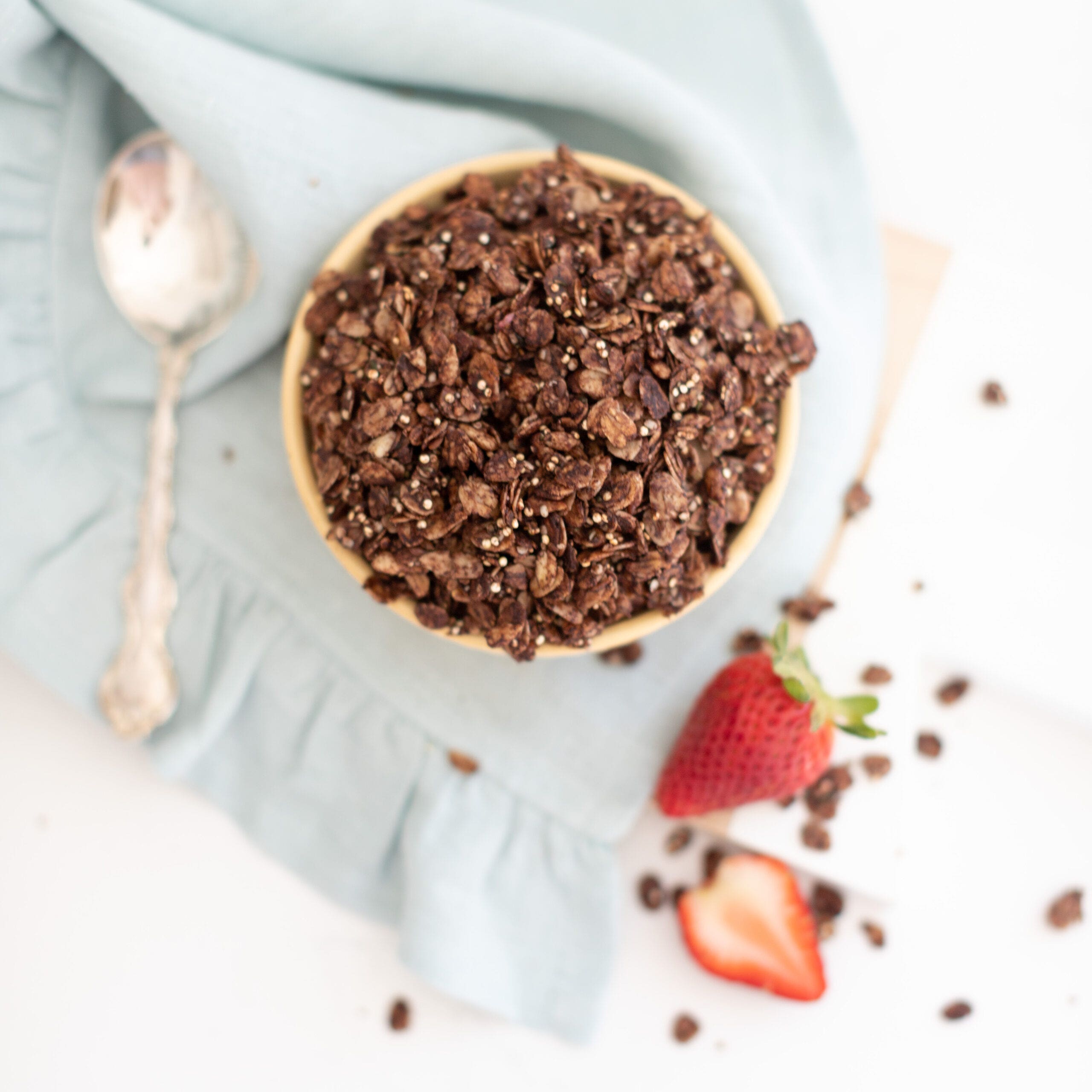 breakfast
Chocolate Granola
This Chocolate Granola recipe is super easy to make, is naturally sweetened with maple syrup, and is a great source of fiber to kickstart your day. Serve it with some Greek yogurt and fresh fruit for the perfect start to your morning!
Start your free trial to view this recipe.
You'll get access to our full library of dietitian made meals.
Start Free Trial
INGREDIENTS
2

Tablespoon

cocoa powder

.25

Cup

avocado or canola oil

Pinch of salt
INSTRUCTIONS
1.
Preheat the oven to 350 F and line a large baking sheet with parchment paper.
2.
In a large bowl, stir together the oats, quinoa, cocoa powder, sunflower seeds, hemp hearts, and flax seeds.
3.
In a small bowl mix together the vanilla, oil, maple syrup, and salt. Pour the wet ingredients into the dry ingredients and stir to combine.
4.
Evenly distribute the granola on the prepared baking sheet and bake until dry and golden, 12-15 minutes. Let cool then store in an airtight container for up to 3 weeks.