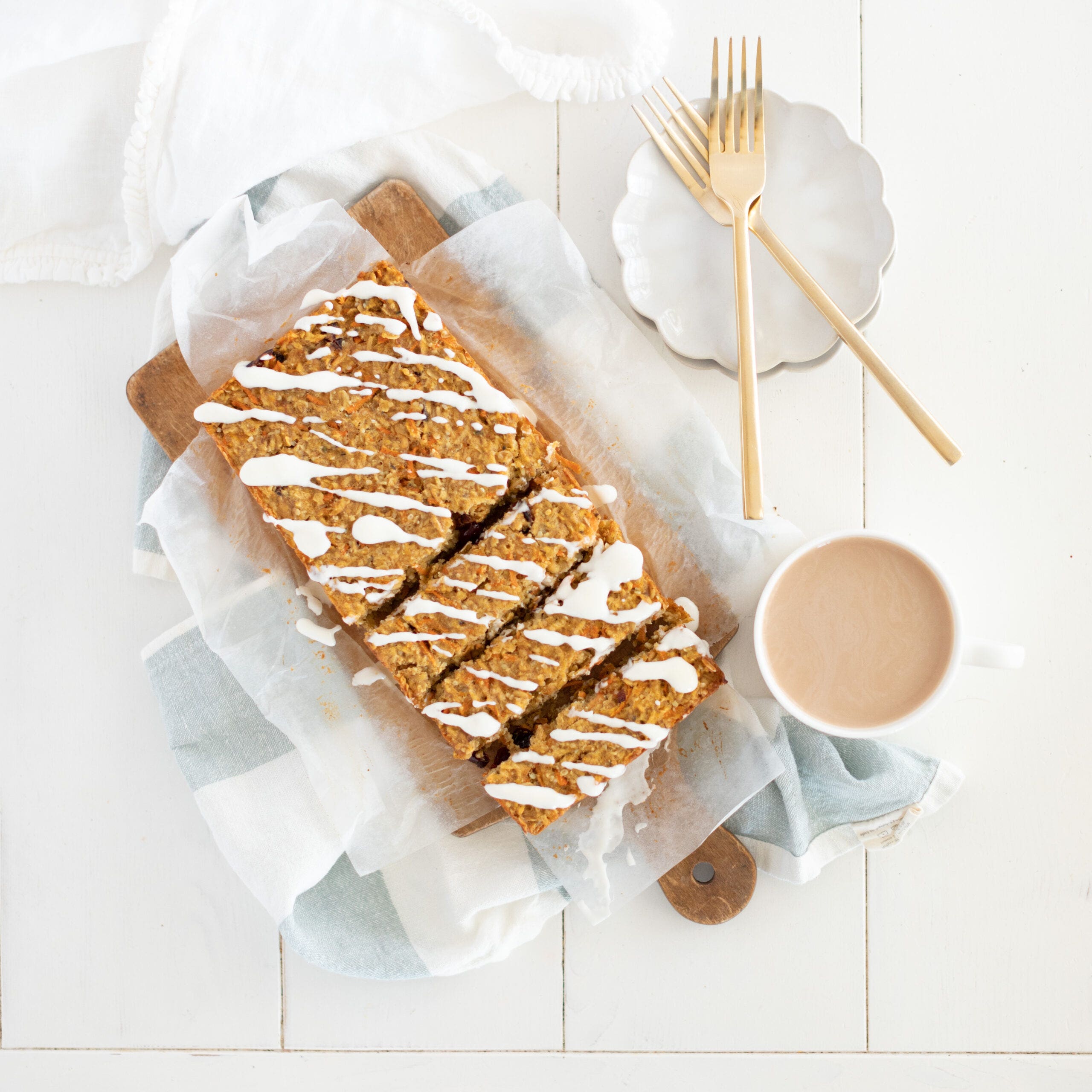 breakfast
Carrot Cake Breakfast Bars
A healthy take on carrot cake for an easy, grab-and-go breakfast or snack! The drizzle is optional here but adds a nice tanginess thanks to the cream cheese and just the perfect amount of sweetness. Tip: If your cream cheese is a little hard you can microwave it in 15-second intervals to soften it. Freeze any extras for a day when it's too hot to turn on the oven.
Not Yet a
Member?
Click the button below to unlock this recipe and thousands more!
Meet Fraîche Table, the dietitian-designed meal plan that makes it easy to put delicious, healthy meals on the table.
Start Free Trial
Learn More
Nutrition Information
Sodium
81.2mg
per serving