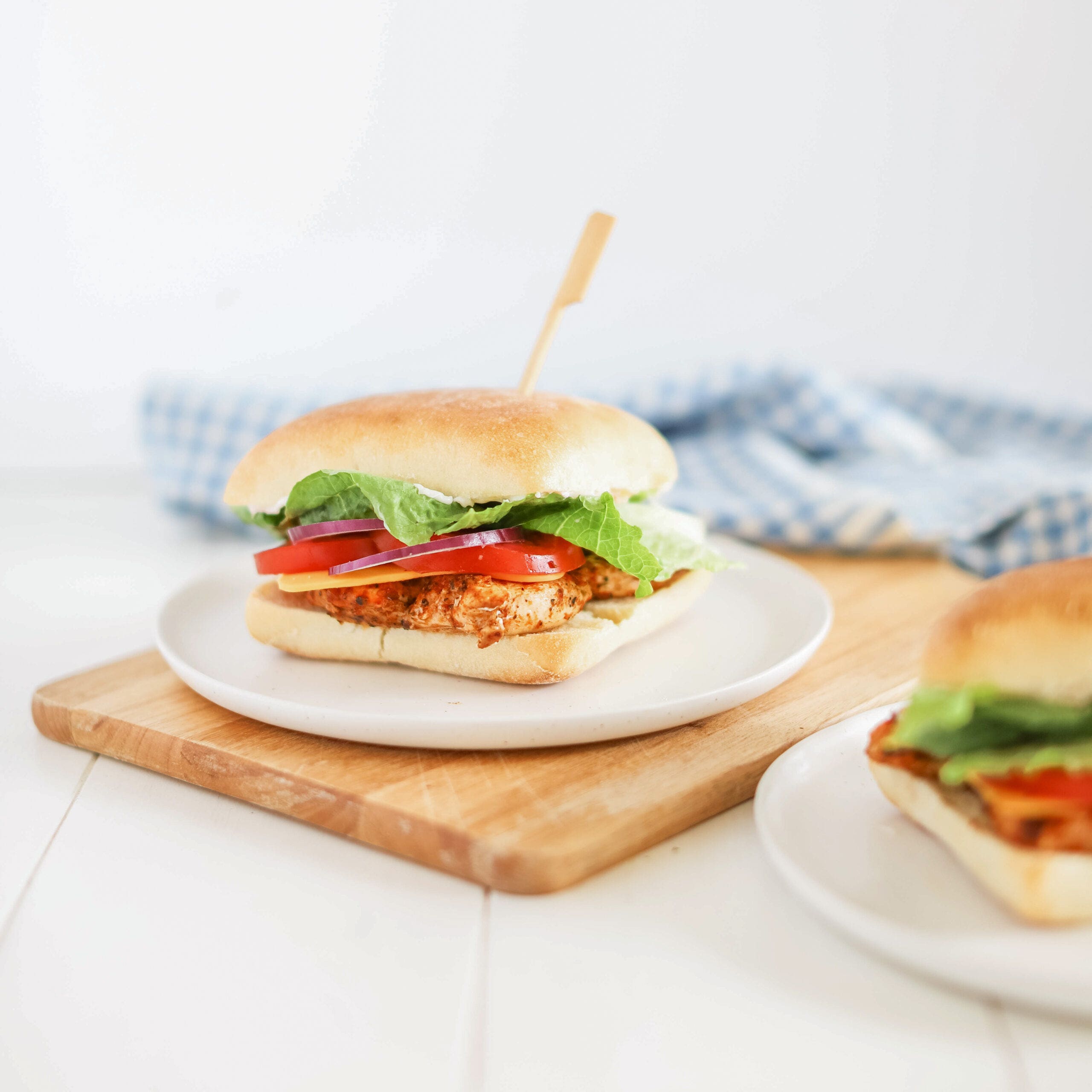 dinner
Cajun Chicken Sandwiches
You can add more or less Cajun spice as you prefer to adjust the spice level! If you have any extra avocado, it is really great on here.
Start your free trial to view this recipe.
You'll get access to our full library of dietitian made meals.
Start Free Trial
INGREDIENTS
2

boneless skinless chicken breast(s)

0.25

red onion(s), sliced

mayonnaise, as desired
Plant-Based Option
Substitute a cauliflower steak for the chicken.
Gluten Free Option
Use a GF Cajun spice (or make your own) and GF buns.
INSTRUCTIONS
1.
Butterfly each chicken breast by making a horizontal cut lengthways along the side of the chicken breast; don't cut all the way through. Season each chicken breast with the Cajun spice and salt and set aside.
2.
Heat a large frying pan over medium-high heat with the oil. When the oil is hot, add the chicken breasts and cook for 4-5 minutes on each side until the internal temperature of the chicken has reached 165 F.
3.
Cut the ciabatta buns in half and toast. Spread a layer of mayonnaise on one side of each bun and assemble the sandwiches with red onion, a slice of cheddar cheese, sliced tomatoes, and a lettuce leaf. Enjoy!
Nutrition Information
Protein
43.2g
per serving
Sodium
1096mg
per serving