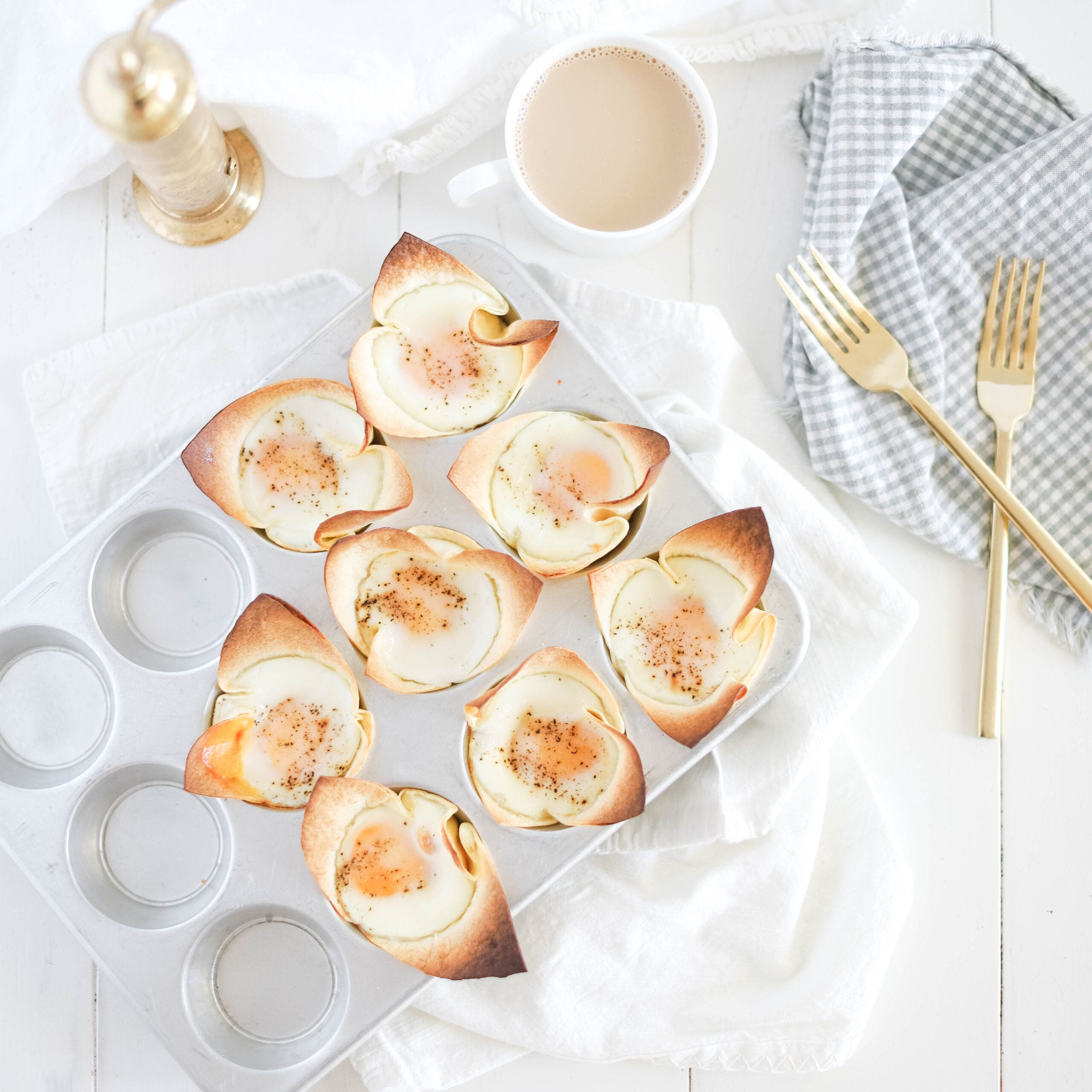 These Baked Egg Cups make for such a fun breakfast, plus they are great to take on the go! You can add extra toppings like a few pieces of cooked bacon or chives if desired. This is a recipe you're going to want to favourite after you see how easy they are to make!
Start your free trial to view this recipe.
You'll get access to our full library of dietitian made meals.
Start Free Trial
INGREDIENTS
Salt & pepper, to taste
Plant-Based Option
See Vegan Breakfast Quesadillas in the recipe bank.
INSTRUCTIONS
1.
Preheat the oven to 325 F and lightly grease 4 muffin tins.
2.
Cut the tortilla(s) into quarters. Gently press a piece of tortilla into each muffin tin to create a little cup. Add a small slice of cheddar cheese and crack an egg into each tin. Season with salt and pepper.
3.
Bake for 20-25 minutes until the eggs are set or until your desired doneness. Place in an airtight container in the fridge until ready to eat.
Nutrition Information
Protein
22.5g
per serving
Sodium
392.1mg
per serving