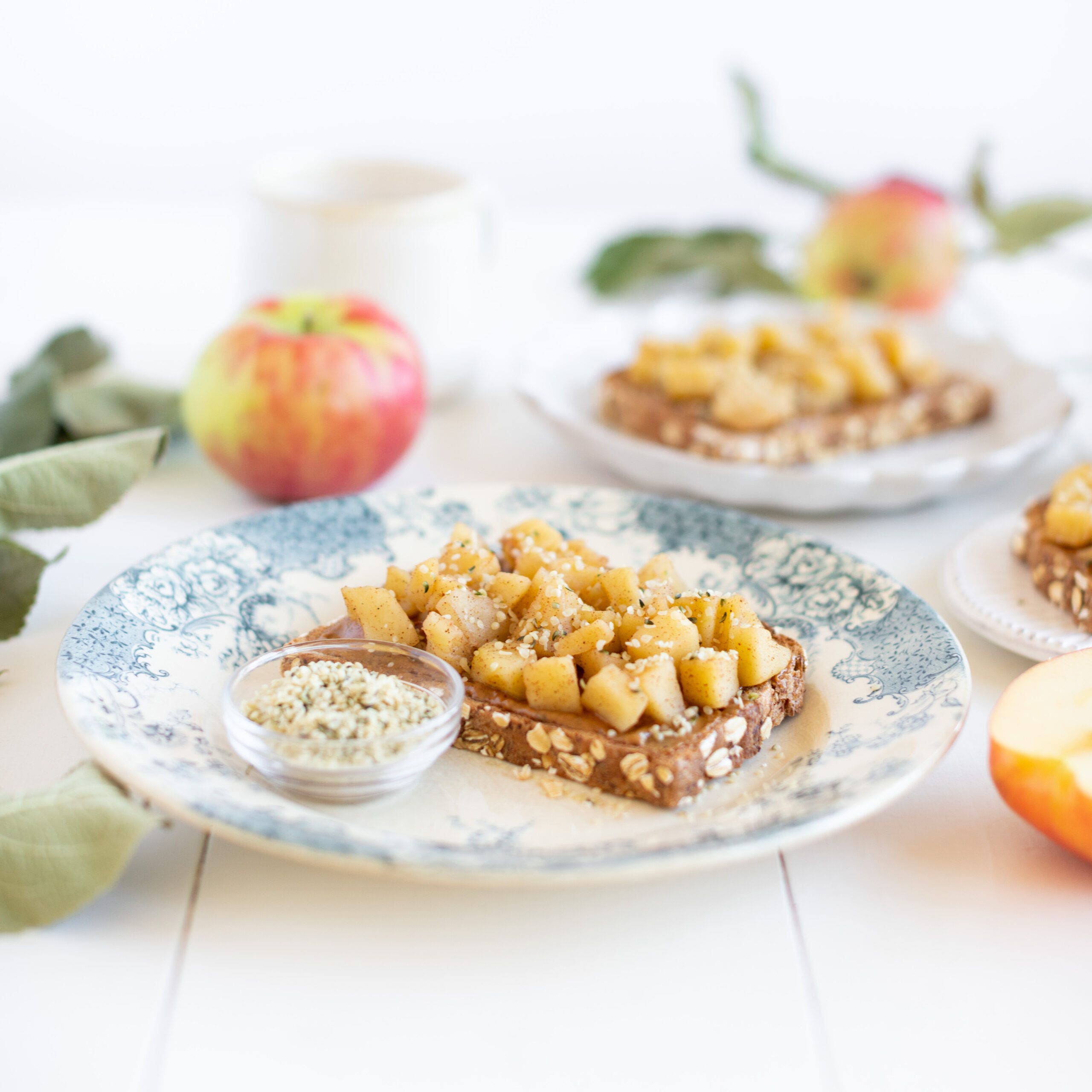 breakfast
Apple Pie Toasts
Prep your apple pie topping ahead of time to make this a quick and easy weekday breakfast. The almond butter adds healthy fats and protein, and makes a great pairing with the fiber-rich apples! Choose a whole-grain bread, ideally sprouted, for this breakfast to make it extra nutritious.
Start your free trial to view this recipe.
You'll get access to our full library of dietitian made meals.
Start Free Trial
INGREDIENTS
3

apple(s), peeled & diced

1

Tablespoon

brown sugar, or to taste

4

slice(s) whole grain bread
INSTRUCTIONS
1.
Combine the apples, water, cinnamon and brown sugar in a large heavy-bottomed pot and simmer on medium low heat until the apples are cooked and soft, around 30-45 minutes, stirring occasionally. Remove from the heat to cool. Place in the fridge in a sealed container until ready to eat.
2.
Toast the bread to your desired liking. Spread the almond butter on each slice of bread. Top with the cooked apples and garnish with hemp hearts.
Nutrition Information
Protein
12.5g
per serving
Sodium
150.6mg
per serving