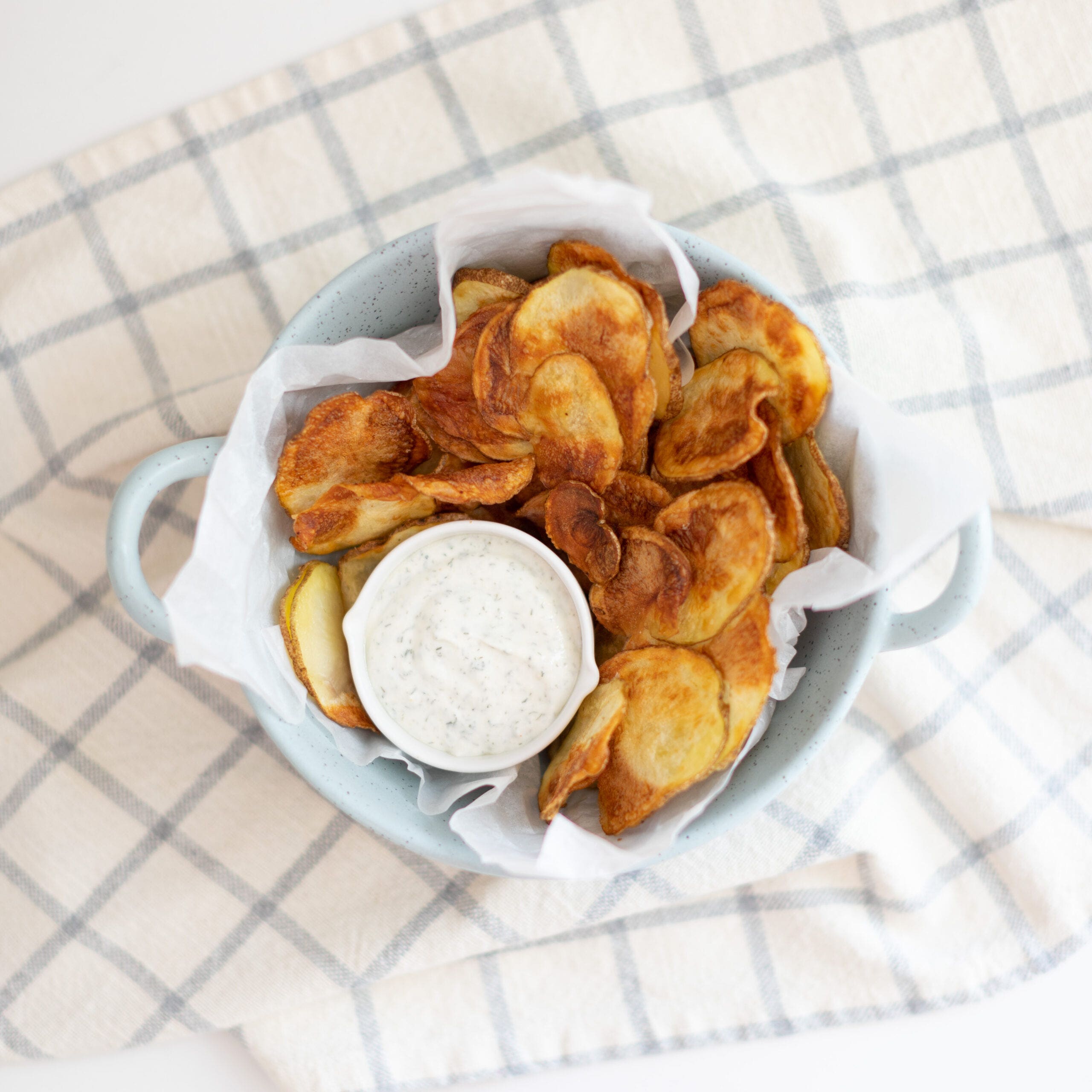 snack
Air Fryer Potato Chips
Homepotato chips without all the mystery store-bought ingredients. A mandolin makes all the difference here! You want the potato thin enough that you can almost see light through them.
Start your free trial to view this recipe.
You'll get access to our full library of dietitian made meals.
Start Free Trial
INGREDIENTS
1

russet potato(es), thiinly sliced (mandolin)

salt, to taste
INSTRUCTIONS
1.
Toss potatoes with oil and salt
2.
Working in batches, air fry at 340 F for 14 min. Take care to not let the potatoes touch to avoid sticking!